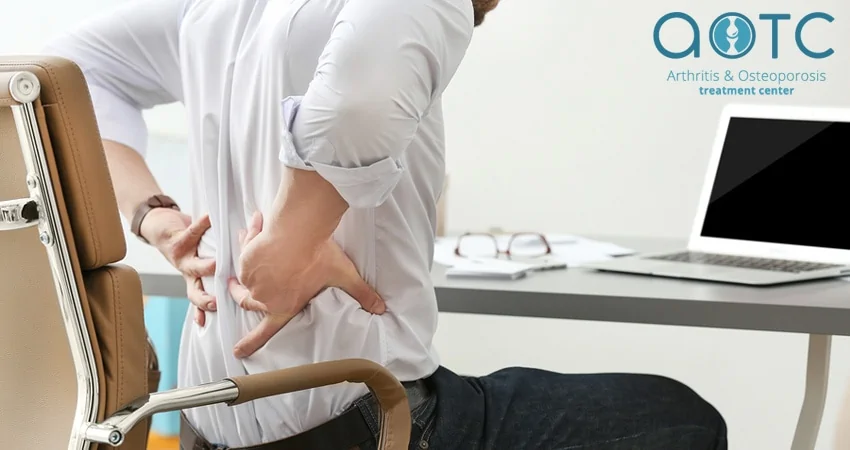 About Psoriatic Arthritis
For many patients who live with the daily struggles of psoriasis, psoriatic arthritis is yet another condition that can cause pain and hardship. However, the symptoms of psoriatic arthritis are manageable in many cases with the help of an experienced medical professional.
What is psoriatic arthritis?
Psoriatic arthritis is a specific type of chronic arthritis that frequently coincides with psoriasis. Although psoriatic arthritis most commonly occurs in people who have psoriasis symptoms on the skin, it can also affect those without these symptoms. Psoriatic arthritis causes pain and swelling in the joints, and it can affect any joint throughout the body. Common areas that are affected by psoriatic arthritis include:
Lower extremities

The back

The pelvis

Fingers and Toes
Psoriatic arthritis is characterized by unpredictable flare-ups of pain, swelling, and stiffness in the joints. The condition affects men and women at equal rates, and it is most commonly found in adults between the ages of 30 and 50 (however, it can affect anyone of any age, even children).
The causes and symptoms of psoriatic arthritis
There is no known definitive cause for psoriatic arthritis, but research suggests that a family history of psoriasis or arthritis can play a role. The symptoms associated with psoriatic arthritis can range from mild to severe depending upon the patient. Swelling in the extremities is common, as is pain in the heel or sole of the foot.
Some psoriatic arthritis patients also experience lower back pain because of a condition known as spondylitis. Spondylitis occurs when the arthritic inflammation spreads between the vertebrae of the spine.
Treating psoriatic arthritis
There is currently no known cure for psoriatic arthritis, which makes it vital for patients who experience symptoms to seek treatment as soon as possible. The longer joint swelling and inflammation are left untreated, the greater the chance that it will result in severe or permanent damage to the joints. In mild cases over-the-counter anti-inflammatory drugs may be used to treat psoriatic arthritis, but in more severe instances a variety of prescription medications are typically used to treat the symptoms.
If you are experiencing any symptoms associated with psoriatic arthritis, don't wait to schedule a consultation with the Arthritis and Osteoporosis Treatment Center. Dr. Meera Oza and Dr. Douglas Roane specialize in a variety of treatment methods for arthritic conditions, and they have helped many patients in Jacksonville, Orange Park, and the surrounding area to manage their symptoms and take control of their health.