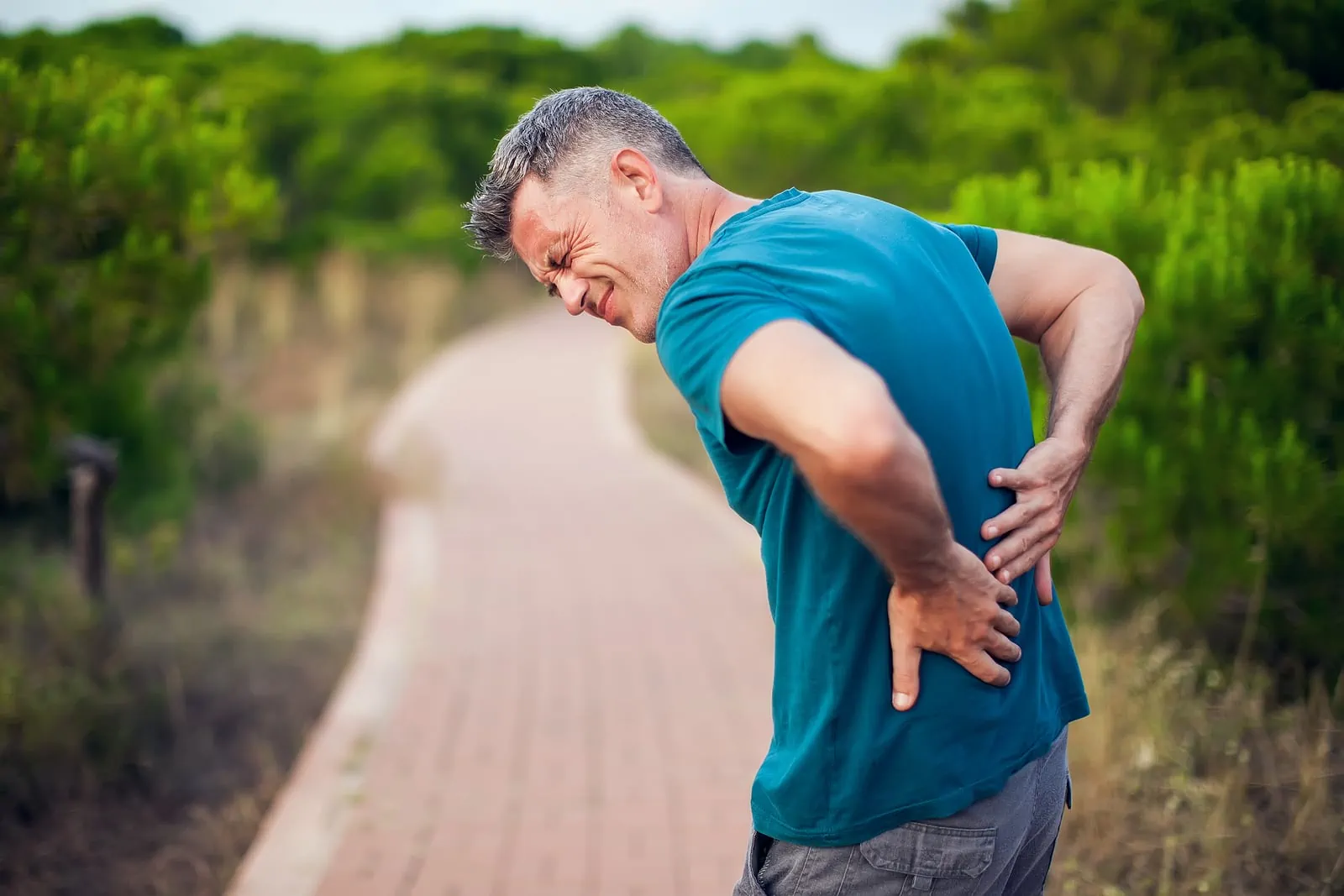 Joint Pain in Young Adults: Causes and Importance of Early Treatment 
Joint pain is common in older adults, but that doesn't mean it can't impact young people. Early-onset arthritis can present itself in many ways, one of the most common being Sacroiliac joint pain or Sacroiliitis. If you are experiencing joint pain, don't ignore it — no matter your age.
Learn more about early-onset arthritis symptoms so that your pain can be relieved and treated as quickly as possible. The experienced rheumatologists at Arthritis and Osteoporosis Treatment Center are here to provide you with personalized care and treatment plans.
Can You Get Arthritis in Your 20s?
Too many people with joint pain brush their symptoms off simply because they think they're too young for arthritis. The truth is, even children and teenagers can have arthritis. With so many different types of arthritis, all with various causes, you can get arthritis in your 30s, 20s, or even younger.
Symptoms of Early-Onset Arthritis
There are many causes and symptoms of arthritis and joint pain among young adults. Some causes include being overweight, infections, joint injuries or working specific jobs that require lots of bending or squatting.
Other factors that may result in a higher risk of developing arthritis at a young age include smoking, gender and genes such as the human leukocyte antigen (HLA) gene class II. Here are some early warning signs of arthritis you shouldn't ignore:
Joint pain
Lower back pain (SI joint pain)
Fatigue
Trouble walking
Joints feel "off"
Stiffness in the morning
Trouble lifting your arms
Stiffness after sitting
Grating sounds from joints
Pain when sitting
Pain from a previous injury
Pain on one side
Muscle swelling
Causes of SI Joint Pain
SI joint pain, also known as Sacroiliac joint pain, is one of the most common symptoms of arthritis in younger adults. Symptoms usually begin with buttock or lower back pain that gradually travels down the leg as time progresses.
The pain is typically caused by trauma that causes ligaments to loosen or tighten. These traumatic events could include pregnancy, vaginal childbirth, poor exercise/weightlifting habits, injuries to the pelvic or buttock region and more.
Patients that suffer from SI joint pain may also experience pain when bending over or standing for long periods of time. Muscle spasms in the lower back region may also occur as the pain worsens.
More severe symptoms include leg numbness, tingling or the inability to control your bladder or bowel. If you suffer from SI joint pain and begin to experience worsening symptoms, consult your doctor immediately.
Types of Arthritis in Young Adults
There are many types of arthritis that can be found in young adults. It is important to be aware of these specific joint conditions to address symptoms and seek treatment options in their early stages.
Rheumatoid arthritis
Rheumatoid arthritis is an autoimmune condition that occurs when the immune system attacks the body's joints. While the condition is more common in middle-aged and older individuals, it can affect young adults too. The younger the patient when symptoms begin, the more severe they tend to be.
Osteoarthritis
This degenerative condition can be caused by obesity or lack of exercise from sitting for long periods of time. Osteoarthritis results in the breakdown of joint cartilage, which leads to pain, stiffness, or Sacroiliac joint pain. Many young people suffer from this condition and its resulting loss of mobility.
Ankylosing spondylitis
Ankylosing spondylitis is a form of inflammatory arthritis that affects the spine and its joints and ligaments. This results in the fusion of vertebrae, causing pain and stiffness in young adults as the condition worsens.
Juvenile Idiopathic Arthritis (or JIA)
JIA is the most common type of arthritis in kids and teens, and in some cases begins before the age of sixteen. Patients may experience joint pain, stiffness and/or swelling that can last a few months up to a few years.
Joint Pain Treatment for Young Adults
Physical therapy or occupational therapy can play a key role in managing many types of arthritis, including symptoms like Sacroiliac joint pain. Infusion therapy is also a highly beneficial treatment option for those who suffer from rheumatoid arthritis. Other recommended treatment plans include custom orthotics and medications like DMARDs to manage inflammation and pain.
Schedule an Appointment at our Orange Park Office in Jacksonville, FL
If you are experiencing symptoms of early-onset arthritis or joint pain, treatment is a step away at AOTC. Our rheumatologists will invest in your care to ensure that we arrive at an accurate diagnosis. This way, your symptoms can be relieved effectively and you can get back to doing the things you love, pain-free. Make an appointment today.