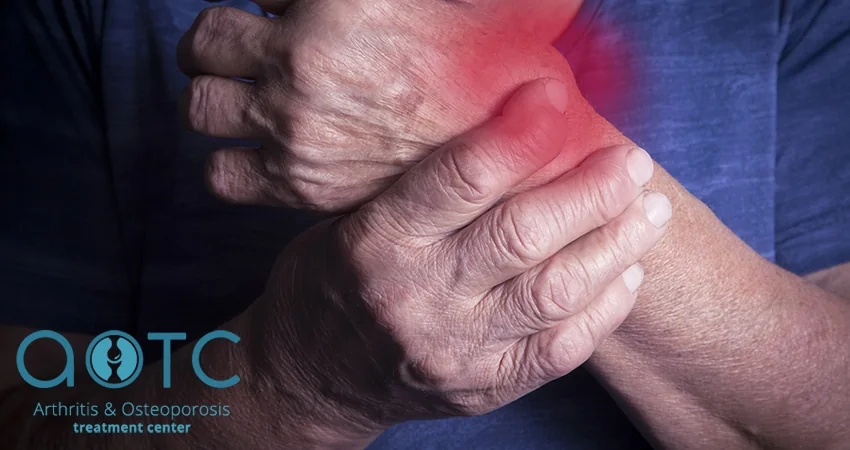 May is National Arthritis Awareness Month – What You Need to Know
May is National Arthritis Awareness Month, which is a great opportunity to spread the word about this extremely common disease that affects approximately one in five adults. By becoming better educated on arthritis, its symptoms, and the available treatment options, you can do your part to help reduce the impact this disease has on the lives of individuals and families across the country.
Understanding Arthritis and Its Symptoms
Arthritis refers to a group of 100 different types of diseases that cause severe joint pain. Some of the more common types of arthritis include degenerative arthritis, inflammatory arthritis, and rheumatoid arthritis. And while risk of developing this disease increases as you get older, it is possible to be affected by it at any age.
Symptoms can vary based on the specific type of arthritis, and no two people will experience the exact same symptoms. Still, some of the most common signs of arthritis include:
Swelling around joints

Joint pain and stiffness

Decreased range of motion
Diagnosis and Treatment Options
There are many different ways to diagnose arthritis, but often times, X-ray is the best way to spot physical signs of this disease. Specifically, joint damage indicating arthritis can be easily seen on X-rays. However, certain types of arthritis can also affect other parts of the body, such as the kidneys and lungs. In these instances, an evaluation of symptoms and other factors may lead to a diagnosis.
The good news is that there are non-surgical options for treating many forms of arthritis, including IV-infusion therapy (for rheumatoid and psoriatic arthritis) and medications that can cut down on joint inflammation and pain. Our in-house lab allows us to provide patients with quick diagnostic results, followed by a customized plan for treatment based on a patient's specific needs and lifestyle.
In addition to treatment, it may also be recommended to make lifestyle changes to help relieve symptoms and prevent arthritis from worsening. Time for daily exercise and maintaining a healthy weight are both excellent ways to help manage arthritis symptoms, lead a healthier lifestyle, and prevent future complications.
If you're experiencing any symptoms of arthritis, don't hesitate to schedule an appointment with Arthritis and Osteoporosis Treatment Center in Orange Park, FL. Our experienced staff has been providing state-of-the-art, compassionate care to arthritis patients in Jacksonville and the surrounding area for more than 30 years.